I can support you developing products and services from the early phases till it's on the market.
I believe in teams - you won't come far alone, so let's start working together. I'm ready to listen.
Here are the core activities of what I do...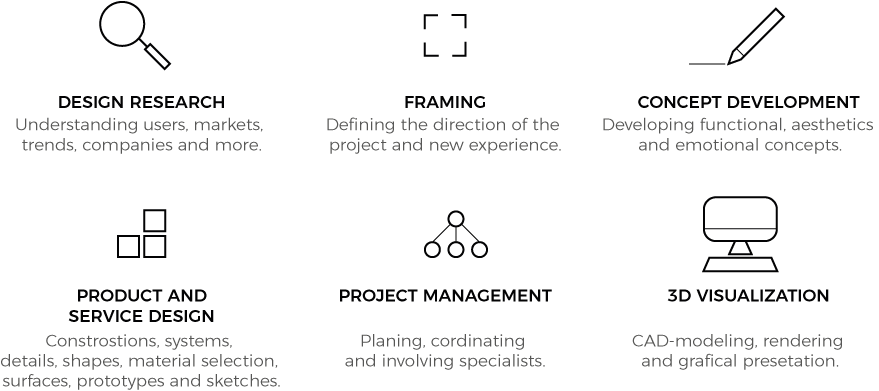 I'm always up for new challenges. So... how can I help you?
Design research and analysis   

//

    Identify problems and portentials   
//
    Concept development   
//
    Product design   
//
    Packaging design   
//
    Service design   
//
 Visual and verbal presentation   
//
  Hand drawings   
//
    Making video   
//

    Prototyping and testing   

//

    Business development   

//

    Design Strategy       
//

    Design for manufacturing
//
Problem solving