More than 100.000 Danish stalking victims life
are impacted
by repeated abuses, uncertain about when the next case of harassment will happen, and how to handle it. A watch and ring allow victims to reach help unnoticeable in emergency situations which ensure help in time in a safe way. Together with an application, it makes them realize that they aren't alone in their situation,  provides an 
easier
 way of collecting technical evidence and a collected overview of their helping opportunities.
A lifeline for victims of stalking, which provides them with more control of their everyday life.
Framing   //   Design research   //   Project management   //   Expert involvement   //   Concept development   //   Product development   //   Service development   //   Prototyping   //   Business development   //   Visualization   //   Cad modeling
Janne Bjerregaard Thomsen & Josefine Vestergaard Jørgensen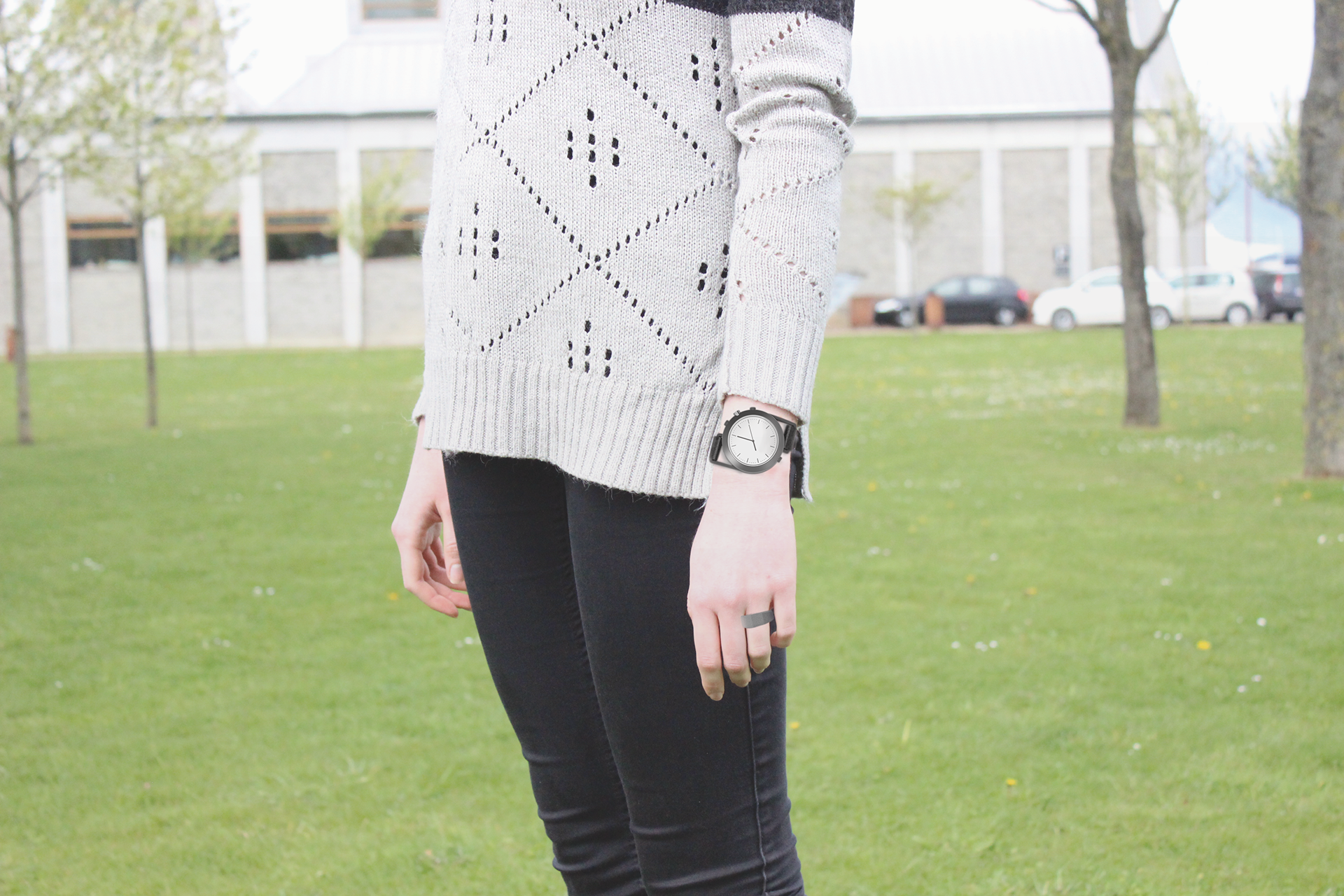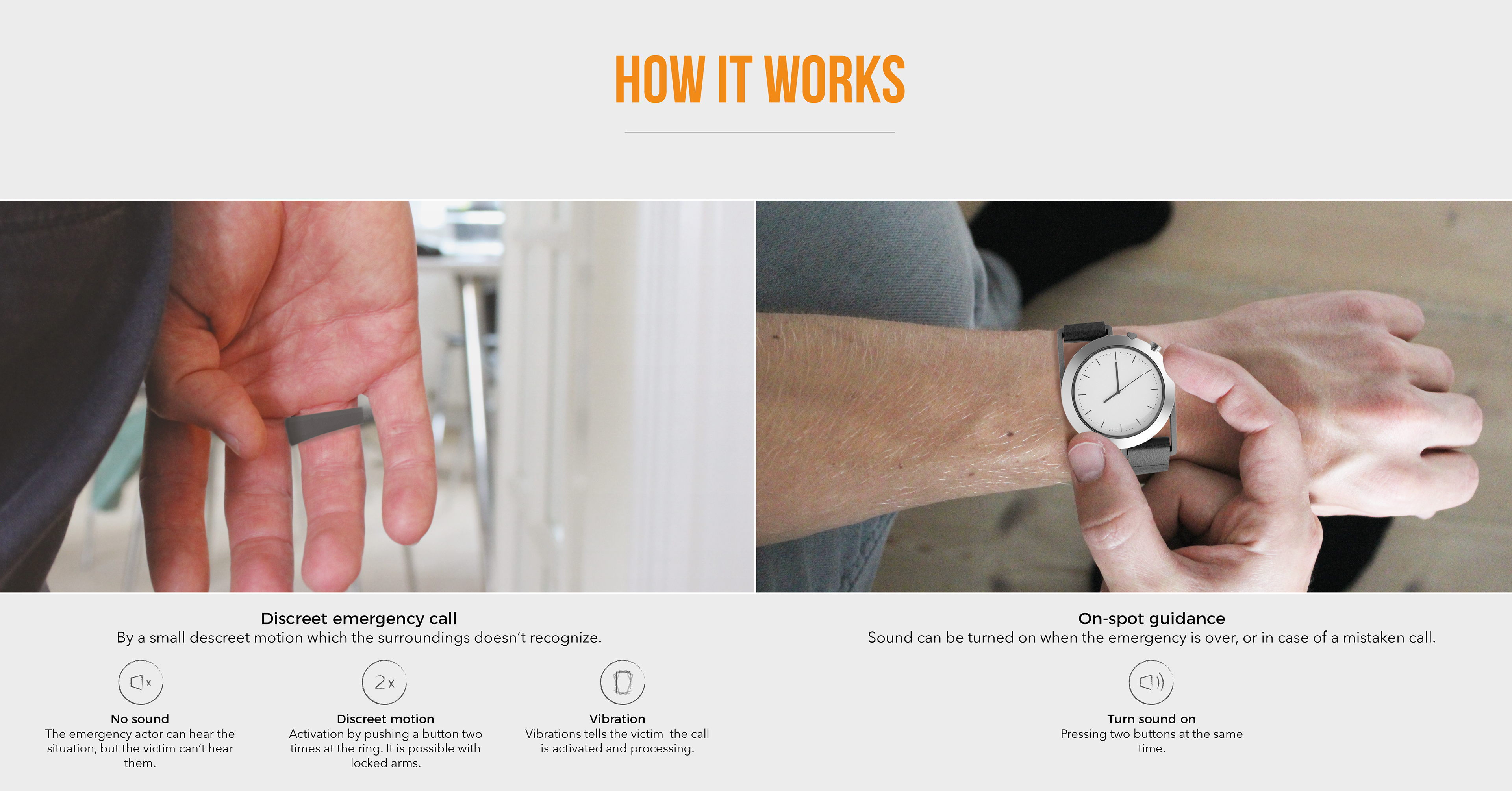 Makes victims take control of their life by feeling powerful, having a lifeline which other people can't recognize.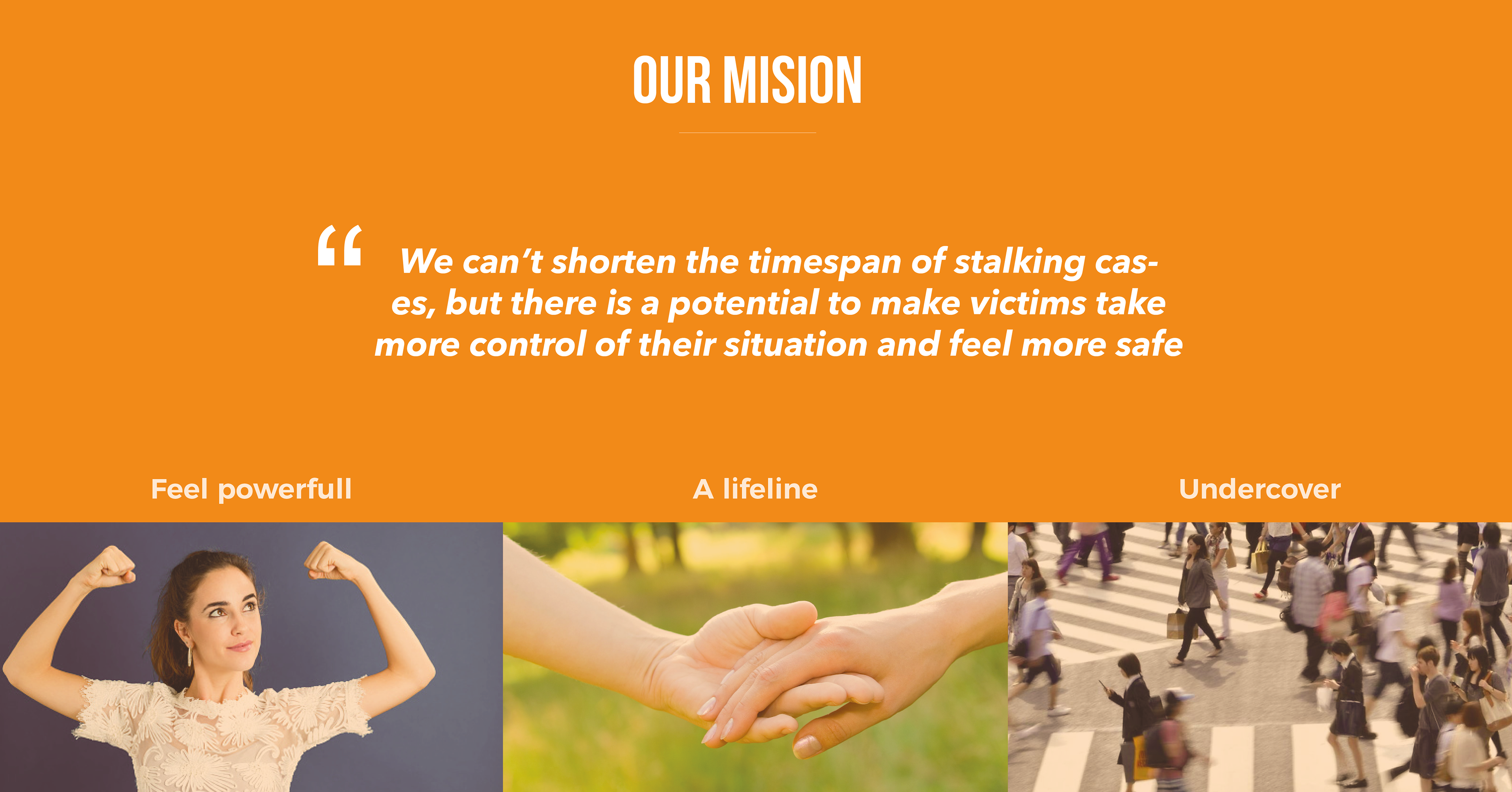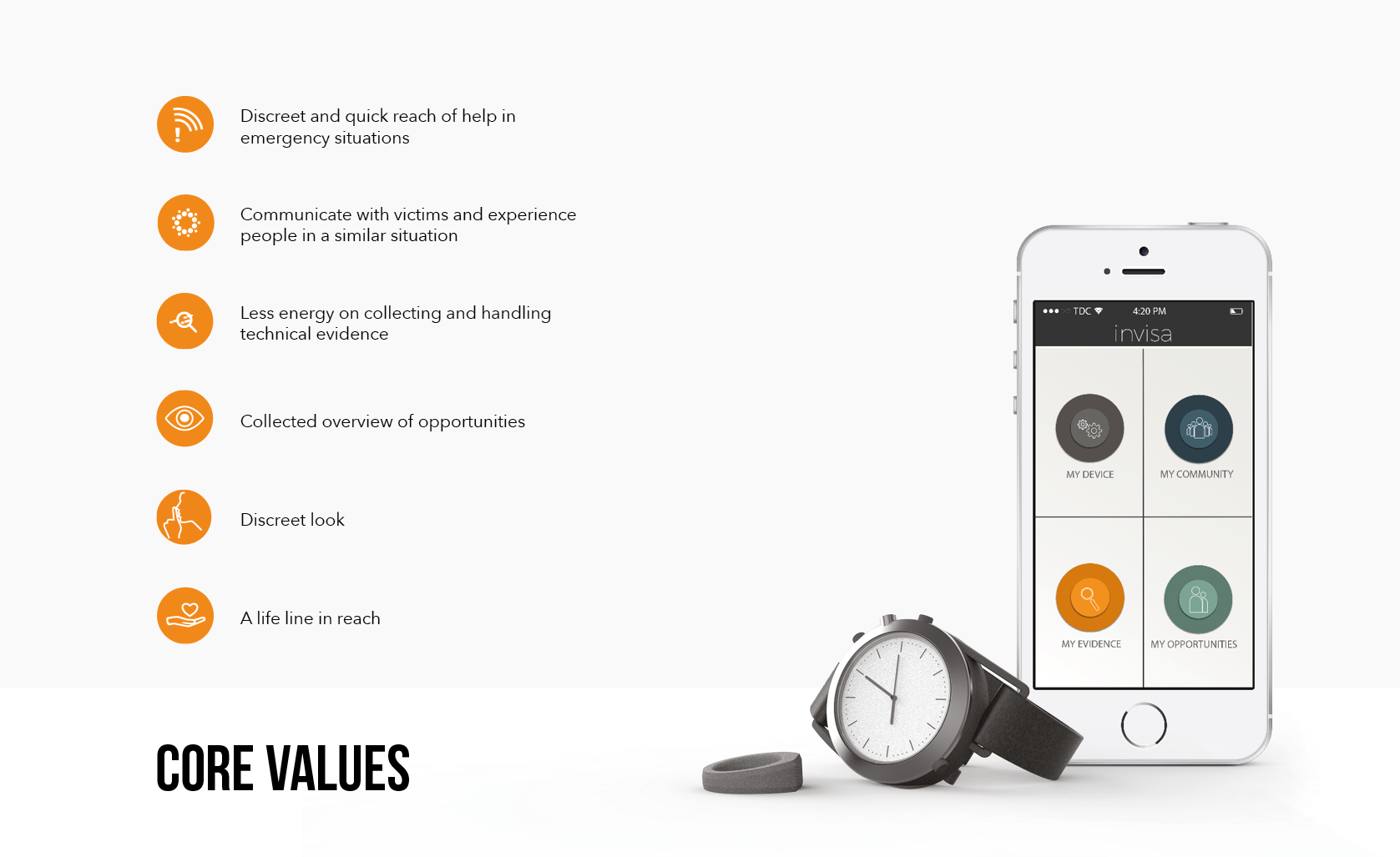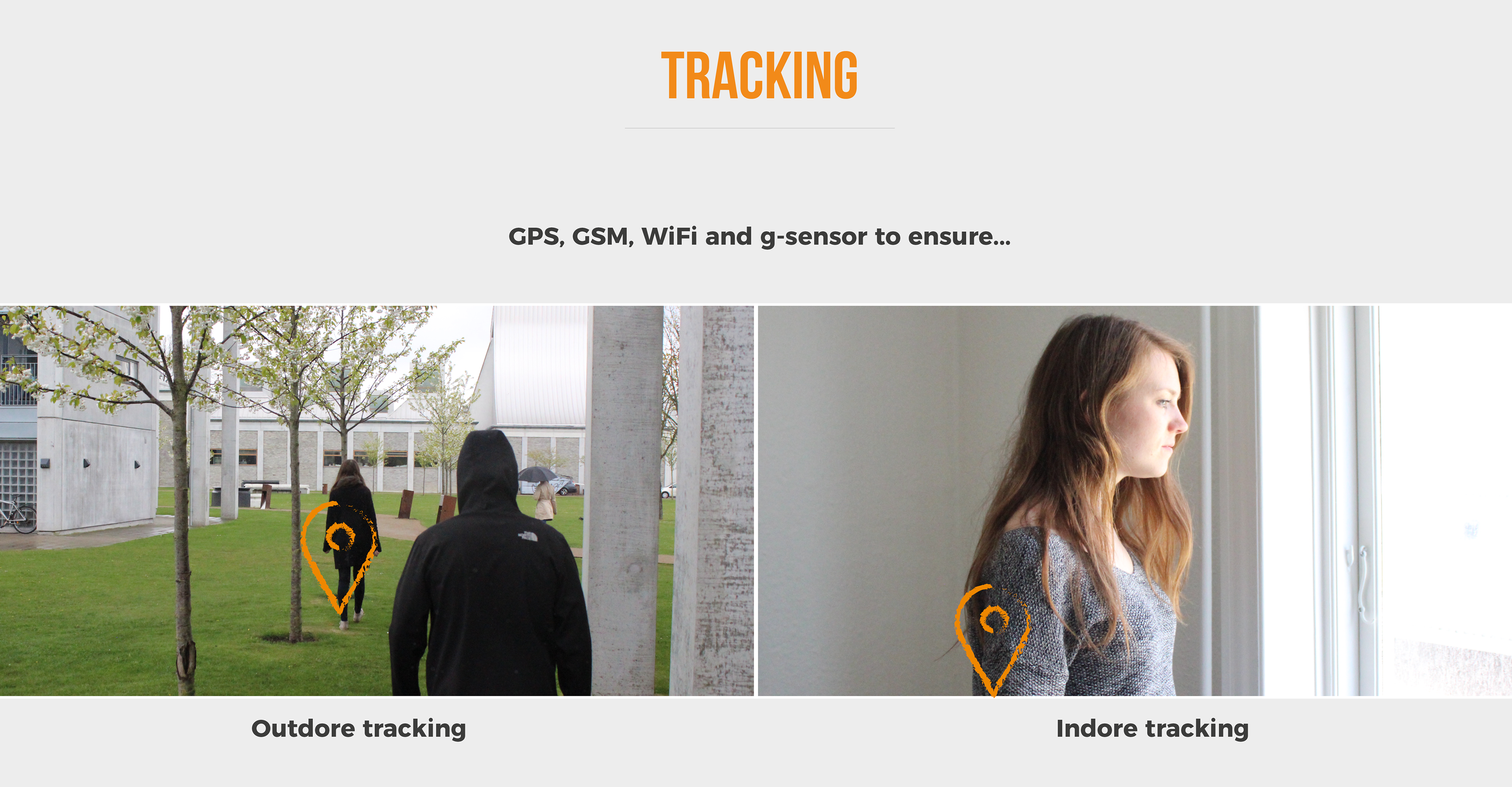 The application creates a safe community where victims can bond and share stories - making them feel less alone. Making it easier to collect technical evidence, giving them an overview of their options and possibility to set up their device.